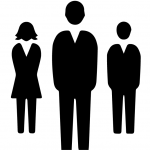 We are a laptop and PC repair maintenance company based in Bradford, West Yorkshire, UK.
We are specialists in diagnosing and repairing all manner of computer problems but especially laptops & notebooks. If you are having problems upgrading, or your machine is running slow, or even if it's dead, we can help!
We know that keeping a PC or laptop running can sometimes be frustrating, and that's why we have a comprehensive list of PC repair/maintenance tasks that we can carry out for you. We aim to relieve your frustrations and ensure your satisfaction!
Additionally we are specialists in designing and implementing web sites that should generate business for you, this site is very successful and was written entirely by our staff! Please talk to us about your requirements and let your business grow.
We offer free quotations for any PC or laptop repair work.